Company News
Roanoke Trade's Patrice Lafayette Appointed to FTA Board of Directors
Posted on February 19, 2020
Last updated on February 21st, 2020
Roanoke Trade is proud to announce that Patrice Lafayette has been appointed to the Board of Directors of the Foreign Trade Association (FTA). Patrice is the Director of Sales for Roanoke Trade's Western Region and she has been an active member of the FTA for almost a decade. This appointment furthers her commitment to serving as an informative resource on international trade topics affecting both the private and public sectors.
"This two-year appointment to the Board of Directors is an honor, especially at this point in my career," she noted. "I look forward to helping FTA further their mission as a leader in educational and networking opportunities in our industry."
Connect with Patrice on LinkedIn or via email.
Having celebrated their 100th anniversary, the FTA's mission is to promote, foster, and encourage international commerce and economic growth in California and worldwide. The FTA represents more than 200 members of the international trade community.
Pedro Villanueva, President of the Board of Directors of the FTA, is especially optimistic about Patrice's appointment. "To ensure another 100 years, we need young professionals to serve in leadership roles as we move the organization forward. Attracting smart, young professionals like Patrice is paramount to our growth as we evolve and modernize."
Roanoke Trade, a division of Roanoke Insurance Group and part of Munich Re Specialty Group Ltd., operates as a specialty insurance broker focused on surety and insurance solutions for transportation intermediaries, 3PLs, customs brokers and companies with supply chains, and is a leading provider of customs bonds, marine cargo insurance and ATA Carnets for the industry.
Newly Appointed Regional Vice Presidents
Posted on February 18, 2020
We are pleased to announce that Amanda Barlow has accepted the position of Regional Vice President of Roanoke's Western Region and that Matt Reese will succeed Joe Chillino as Regional Vice President of the Midwest Region. Joe Chillino has moved into the Vice President, Brokerage Operations and Administration role at Roanoke. While he will be missed by his team, we are looking forward to his job transition as he will continue to make significant contributions to the company.
Many of our clients have had the opportunity to meet, work and network with Amanda Barlow over the years. Amanda has been a constant and approachable Roanoke leader at industry events, reinforcing our commitment to long-standing relationships with our clients and our industry. Amanda has invested time and energy with the trade community, participating on numerous distinguished boards including NCBFAA's Educational Institute's Marketing Subcommittee, the Trade Support Network, and more recently appointed to the District Export Council of Southern California (DECSC). We couldn't be happier to have Amanda take on this important role for our company.
"Roanoke's Long Beach and San Francisco offices serve a diverse set of insurance, surety and ATA Carnet needs for its Western Region clients," Amanda shared. "Whether air and sea operations in the Pacific Northwest and Southern California, cross-border activities at the northern and southern border ports or the unique opportunities of the Alaskan and Hawaiian markets, the Western Region is of critical importance to Roanoke and to America's overall global trade and GDP. This is truly an exciting opportunity."
Dave Jordan, former Regional Vice President and industry veteran of nearly 50 years, retires from Roanoke at the end of March. Dave has contributed to the organization in various insurance, surety and management leadership roles over the years, and is widely known for his customs bond expertise. We are deeply appreciative of the value he brought to the industry and to Roanoke over the years, and we will cheer Dave on as he enjoys his well-earned retirement.
Matt Reese has spent more than two decades focused on the risk management needs of the international trade and logistics community. Highlights include his time at Trade Insurance Services (later merged into Roanoke), leading a Trade & Logistics practice at Near North, and heading the supply chain sales initiative for Aon.
Matt is a recognized leader in the trade and logistics community on risk management issues, serving as a trusted advisor for some of the most iconic names in the industry. With his extensive industry experience and risk management expertise, we're excited to welcome Matt to Roanoke's senior leadership team.
"I'm thrilled to be with Roanoke," Matt shared, "working again with friends and colleagues that I've known for years. This is an exciting time for the firm, which is devoting tremendous resources to leading-edge systems and infrastructure initiatives for a truly best-in-class client experience. I look forward to working with our amazing clients to help them manage risk and achieve their goals."
We are confident that Amanda and Matt will be a great success in their newly appointed roles. Please feel free to reach out to them at amanda.barlow@roanokegroup.com or  matt.reese@roanokegroup.com.
Happy President's Day
Posted on February 11, 2020
2019 Holiday Hours
Posted on December 24, 2019
In observance of the upcoming Christmas holiday, our offices will close at 1:00PM on Tuesday, December 23rd and remain closed on Christmas day Wednesday December 25th, reopening the morning of Thursday, December 26th.
In observance of New Year's, our offices will close at 3:00PM on Tuesday, December 31st, remain closed on Wednesday, January 1st and resume normal business hours on Thursday, January 2nd.
We wish you the best during this holiday season and happiness in the New Year!
Thanksgiving Hours 2019
Posted on November 25, 2019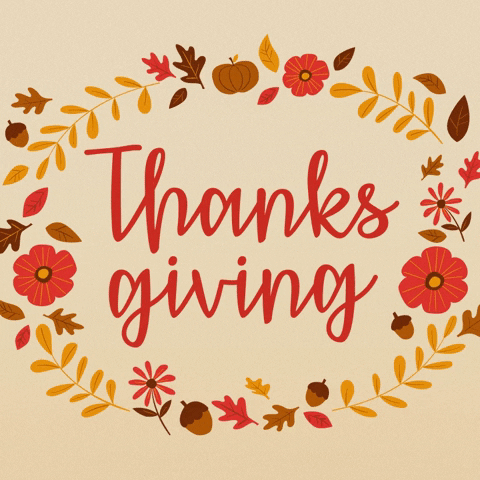 Roanoke will take time to celebrate family and friends this Thanksgiving by closing our offices at 3:00pm on Wednesday, November 27th and reopening at 8:30am on Monday, December 2nd.
Wishing everyone a wonderful holiday!
Labor Day 2019
Posted on August 29, 2019
In recognition of Labor Day, our offices will close at 3pm on August 30th, remain closed on September 2nd and reopen for normal business hours on September 3rd. Have a safe weekend!
Memorial Day Holiday Hours
Happy President's Day
Posted on February 15, 2019
In observance of the holiday, our offices will be closed on Monday, February 18th and reopen on the 19th resuming normal business hours. Happy President's Day!
Happy New Year 2019!
Posted on December 31, 2018
The New Year is upon us, and on behalf of all of us at Roanoke, we wish you a joyous and prosperous 2019! Please be advised that our offices will close at 3pm on Monday, December 31st and will remain closed on Tuesday, January 1st. Normal business hours will resume on Wednesday, January 2nd.
Season's Greetings!
Posted on December 19, 2018
Our offices will close at 1pm on Friday, December 21st and remain closed for the Christmas Holiday on December 24th and 25th. We will resume normal business hours on Wednesday, December 26th. Happy Holidays!